Project designed for Natalia Ocampo
Graphic Design/posters/Branding/UI
2018
Anáfora
Sonidos y lecturas

Anáfora is a cultural project that proposes a new way to approach literature; its main objective is to share podcasts, sounds and readings of international, Colombian and Latin American authors in Spanish and with free access for everyone.
This project is a place to share the high quality, and massive production of several literature manifestations around Colombia, poetry, novels, essays, among others, are shared in this digital platform and app.



Four different typefaces and color palettes are the foundation of the website design and app interface; we proposed several categories and a colorful and intuitive platform to share the contents according to users' needs; authors, genres, duration, and origin.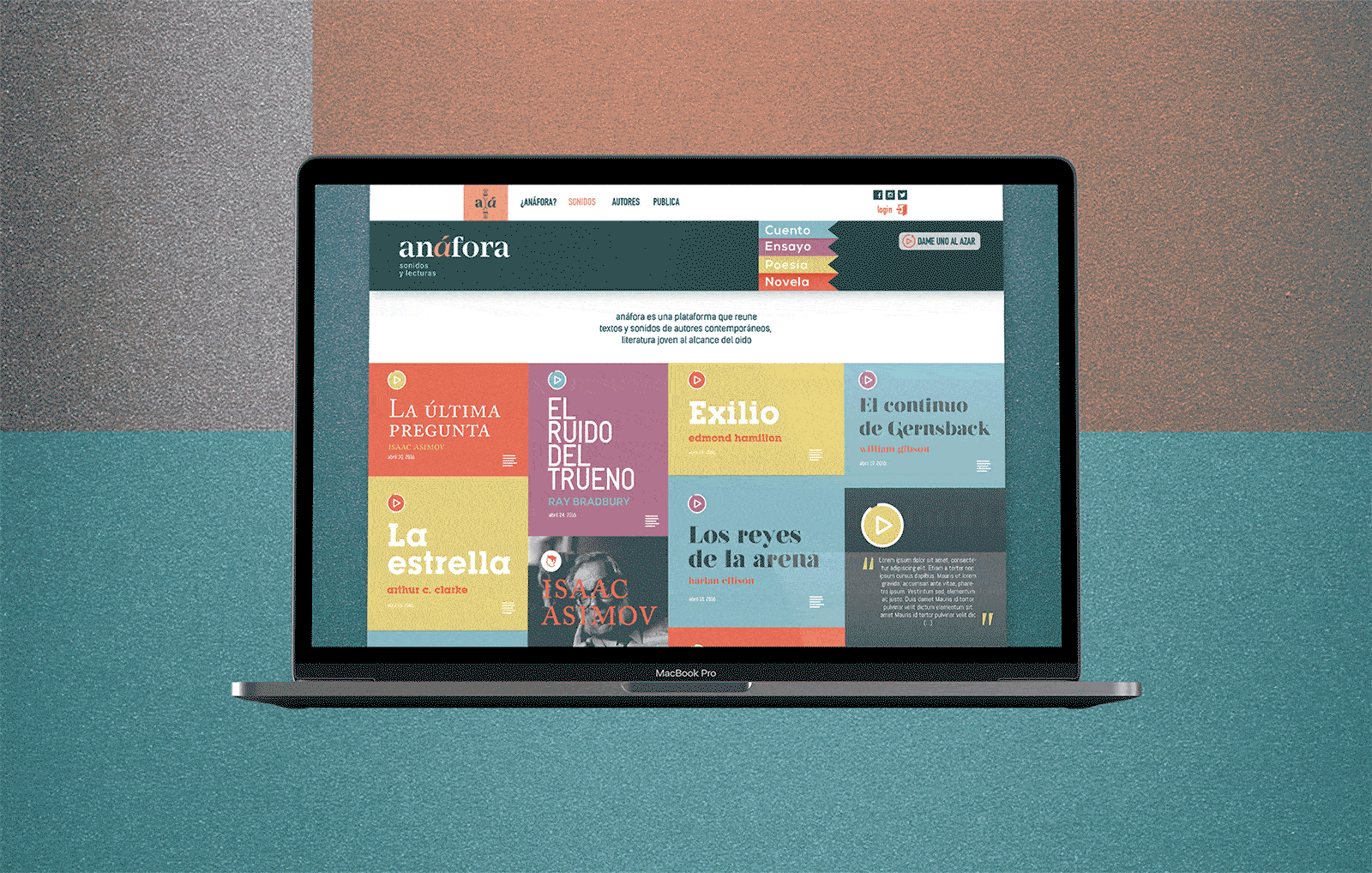 The novelty feature of Anáfora is the audible content published; in a busy and complex environment of the users, Anáfora proposes an accessible way to listen and enjoy stories, opinions, and emotions; but, at the same time, the users and writers can publish and share their creations with a broad audience of amateurs, experts and editors.